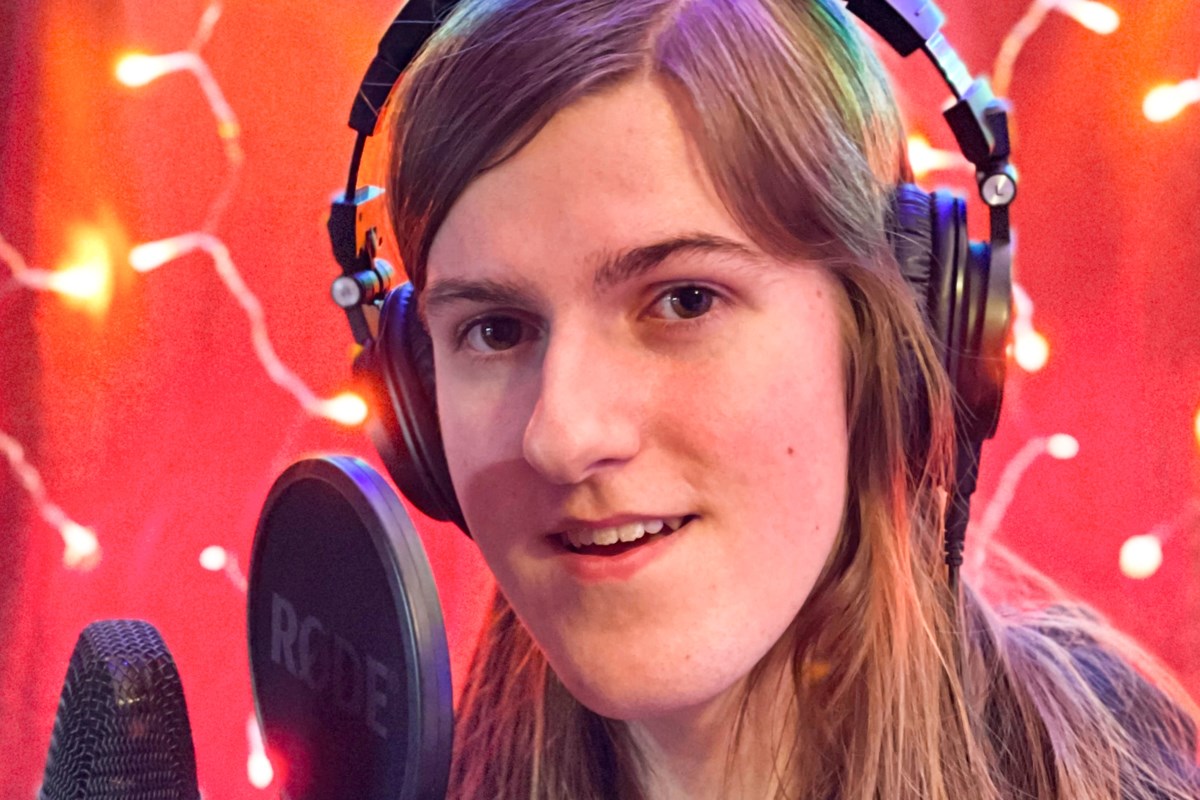 Young Guelph musician has opportunity to advance his career at LA Academy of Music
"Of everyone who submitted an application, out of the 75 people who entered, and I was one of them"
A local musician says she is in shock after being accepted into a prestigious music studio in Los Angeles.
Auri Fell, who has performed at several festivals like the Hillside Festival, Guelph Multicultural Festival, Guelph Jazz Festival and many more, is taking her music career one step further after being accepted into the A Cappella Academy of Scripps College in Los Angeles.
More than 500 applicants have applied for the 10-day intensive vocal program for young people to be held in July, where only 75 young people will benefit from musical mentorship.
Fell said part of her was still in shock after finding out about the acceptance.
"I know a lot of people love what I do, and a lot of people say I'm talented and I've met a lot of people online, I've met big names, who said, 'Fuck Damn! Your music is so good!" she said.
"I was expecting it, but I'm also like, 'I really got in?' Of all those who submitted an application, out of the 75 people who participated, and I was one of them.
Fell developed a love for music at an early age. As a toddler, she said her mother composed songs for her about everyday objects.
"I think that's where my passion for music kind of started," Fell said.
Her first request for music was a banjo, which she asked Santa Claus for when she was two years old. At age 10, Fell's parents gave him a saxophone after years of asking for one.
From there, Fell learned to play alto sax, tenor sax, baritone sax, ukulele, Ubass, merlin, piano, melodica, percussion, tin whistle, kalimba and the harmonica.
"I also sing, beatbox and do polyphonic singing, which is singing two notes at once," Fell said. "It's a lot of things."
In 2020, Fell started a YouTube channel after learning how to make a track on Apple's music program, Garage Band.
"I was like, 'That's really cool and I like that,' and I wanted to share that with people," Fell said of creating the track. "So, I created a channel and posted it two years ago, and I did covers of songs and posted them and really, that's all I want to post.
Overall, Fell said it was cool to see people supporting his channel.
"I don't care if people listen to it, I don't even care if people like it, I don't even care how many people are there, I just want to show people," Fell said, "and if people like it, then that's cool.
Regarding his music, Fell describes it as "jazz-inspired" with hints of indie percussion. For years Fell has been involved with the Guelph Youth Jazz Ensemble.
Fell also mentions that she draws inspiration from musicians such as James Taylor, Cave Town and Jacob Collier.
"I get a lot of inspiration from him and his music," Fell said of Collier. "It's super weird harmonies and crazy musical theories."
Living in Guelph, Fell said she was able to talk with other musicians, learn about their careers and decide how she would like to chart her own path. She also credits the role her parents played in helping her follow her passion.
"I think a lot of the opportunities that were made available weren't possible without their support," she said.
With her acceptance into the A Cappella Academy, Fell said she looks forward to improving her singing skills, working in groups, and learning more about music.
With tuition and travel costs amounting to $4,500, Fell created a fundraising page.
"I really couldn't do it without their help," Fell said.
For donors of different levels, she offers a reward system, including personalized singing telegrams, personalized performance videos, personalized a cappella multitrack videos and digital caricatures. Those interested in donating can do so here.