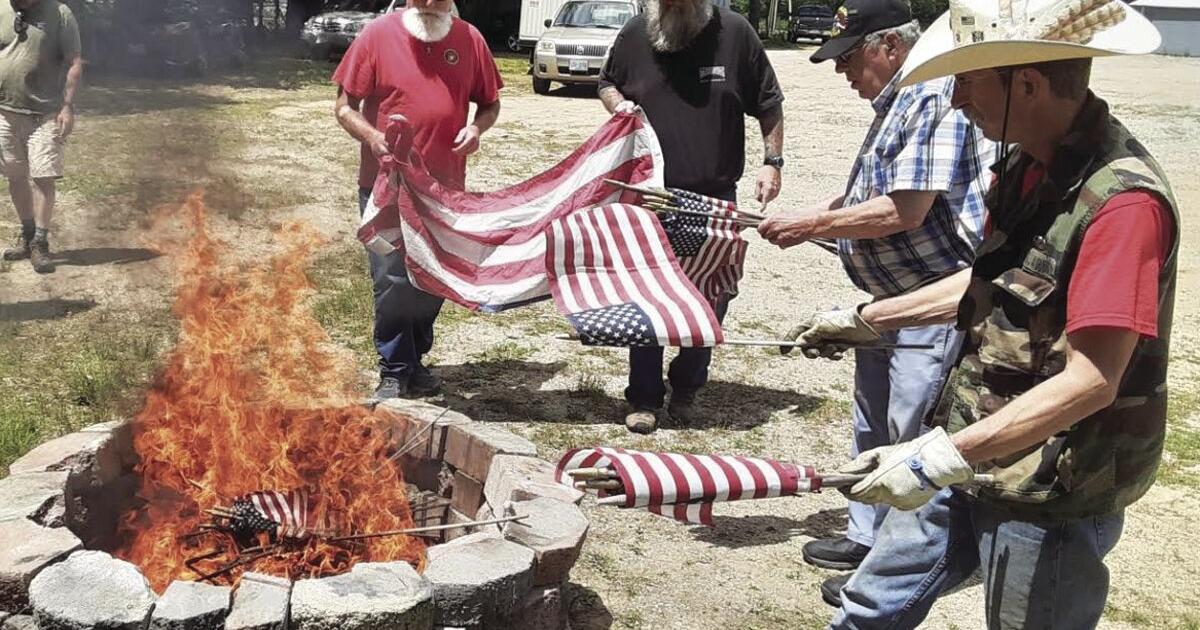 Valley Voice: Farmer's Market Return, Flag Day and Music | voice of the valley
CONWAY – The Mount Washington Valley Farmers' Market is back for a second year on the grounds of the North Conway Community Center, starting Tuesday, June 21, the first day of summer.
Carrie Burkett, executive director of the North Conway Community Center, and board member of the Mount Washington Valley Farmers' Market, notes that the hours are 4 p.m. to 7 p.m. (3 p.m. to 6 p.m. after Labor Day) and that they will run every Tuesday until October 11, with the market starting a week earlier and going a week later than last year.
Carrie said they expect to have 24-27 vendors and music will also be featured again, with the entertainment slate so far to include Candie Tremblay, Katherine Rhoda, Colin Hart, Mary and Daniel Mertschand , Lilly Innella (Musicians interested in playing can go to mwvfarmersmarket.org or email [email protected] to find out how to register).
They make it more accessible, especially for people with SNAP (the US Department of Agriculture's Supplemental Nutrition Assistance Program).
The Farmers' Market Authority has hired a market manager, Hope Batcheller, this year.
They're also looking forward to having UNH Nutrition Connections Extension teacher Joy Gagnon the first week to play the role of what Carrie described as a "market buddy" to help orient new market entrants and how to use their SNAP benefits and EBT (e-benefits). transfer) cards to get tokens to use for food items at the market.
"We're really trying to do more outreach this year," Carrie said. "The focus is really on food equity and supporting local businesses."
Non-profit organizations are featured weekly.
Prepared food vendors include: Global Grindz/Peaks Shave Ice, Pours and Petals, Dave's Gourmet Kettle Corn and Handmade Lemonades, Tin Can Co (pancakes), Sōl Kitchen, Trails End Ice Cream, Lucy's Ice Cream and Kimberly's Gluten Free Kitchen.
Participating vendors include Highwater Farm, True North Naturals, Loons Point Honeybees, Waxing Moon Gardens, Grand View Farm, Joy's Kitchen, White Mountain Forager, Simple Wheys Farm, Stonehill Lavender, Plaid Rabbit CBD, Uphill Farm, Good Buddy Farm & Flower, Jessiwayne Farm, Petite Cherie Sweets & Treats, Good Bread, Brooks Family Sugar House, Rams Farm, Moulton Ridge Farm, Naylen and Paugus Brook Farm and for alcoholic products, Tamworth Distilling, Tuckerman Brewing and Alpine Garden Winery.
Non-food vendors are Ikigai Jewelry, JoGibson Studio, Hanna Lucy Art/Hanna's Hats, bILY, Slippery Bricks Soap, and Karen Eisenberg Designs.
THERE IS JOHN EASTMAN — and then there is OUR Johnny Eastman:
As Eastman, it was disturbing to hear all the press talking about John Eastman, the former White House occupant's legal assistant who allegedly advised him how to overturn the legal 2020 election results.
He's not the pride of any of us Eastmans, suffice it to say.
But there's also our Johnny Eastman, who was hailed by the community at Marshall Gym last Saturday night for his 32 years of service to the Conway Parks and Recreation Department, as he takes over August 1 to succeed to retired City Manager Tom Holmes. .
As Lloyd Jones reported in The Sun earlier this week, selectors surprised Johnny with a sign, naming the site of the Conway Community Building which once served as the headquarters of the recreation department "Johnny R. Eastman Park", which includes Dick O' Brien Field and new pickleball courts.
If you weren't able to attend, Valley Vision aired its coverage of the well-attended celebration, with the show set to rebroadcast tonight at 9pm on Channel 3 and again at 9.30am on Sunday. If you missed the celebration, be sure to tune in.
IN OTHER VALLEYS, Tuckerman Brewing Company held a very successful fundraiser last Saturday afternoon to create a culinary scholarship in honor of the late "Mad Food Genius" Jim Davis of the Sunrise Shack. Fred Nemeth, Jim's partner, Krissy Fraser and friends helped host the event, as well as Jim's children, Emily and Ben.
Likewise, on Sunday evening, everyone gathered to raise funds at the Shannon Door Pub for John "Flash" Flaschner, a Valley resident, who is battling ALS. Congratulations to everyone who worked on both performances.
FLAG DAY: Congratulations to American Legion Posts 46 Conway and 95 North Conway for their efforts on Flag Day on June 14th. I'm told they collected and disposed of 800 tattered and otherwise unusable American flags on Tuesday.
IN HAPPY BIRTHDAYS this week, we salute everyone, including: George Cleveland (6-13, belated); and to all the others, including Howard Stanten, Alexis Brochu and Tara Viscardi (today); travel agent Gayle Baker, rocker Eric Mordaunt and Chuck Sutton (6-19); former chef Rick Spencer and historical novelist Olga Morrill (6-20); Conway Selectman John Colbath, Joy Tarbell, Debbie Lennon, Elsie Limmer and veteran ski instructor Donna Dawson (6-21); Cindy Fowler Gslee (6-22) and Fryeburg Fair publicist/photographer Rachel Andrews Damon and Steve Miller (6-24).
IN ENTERTAINMENT NEWS, due to scheduling conflicts, I was unable to attend the second of a series of four Josh and Darin variety shows at the Majestic last Saturday, but co-host Josh Snell reports that there had about 50 people in attendance and it was yet another fun night, with all proceeds going to Jen's friends. The next shows are scheduled for July 23 and August 13.
I also had to miss the second last Sunday of a series of Cold River radio shows at the Majestic, but Sun's colleague Terry Leavitt said it was a wonderful evening of entertainment, featuring the Silks of Providence, RI; comedian Jim Collition, award-winning author Bruce Robert Coffin, singer/songwriter Local Spotlight and future Berklee College of Music student Willow Carter. Host Jonathan Sarty and the Cold River Radio Band also hosted special guest host Laura Knoy from NHPR's The Exchange.
For updates on upcoming shows, head to coldriverradio.com and be sure to tune in Sunday mornings at 9 a.m. on WMWV 93.5-FM for taped recordings of past shows.
IN OTHER MUSIC HIGHLIGHTS, The Riley Parkhurst Project is outside at Tuckerman Brewing today and Shark Martin is there June 19, both from 3-6 p.m.; Diana's Bath Salts are at the Ledge Brewing Company from 6-9 p.m. today and at Red Parka on June 24; and the Soggy Po Boys are at the Majestic tonight, and the EchoTones are at the Red Parka, also tonight (the blistering Memphis Lightning is there on June 25 and for Blue Sunday on June 26).
The Hayloft at Dragonfly Barn in Bridgton, meanwhile, is presenting 'Songs from Here' tonight – it's described as a 'new initiative designed to connect Maine poets, composers and performers, promote local talent and foster a greater sense of community through creative disciplines.
Don't miss Jon Stetson, "America's Master Mentalist," as he returns to Kimball and Neysa Packard's Feel the Barn concert series at the Farmstand in Chocorua on June 26.
HAVE A GREAT weekend and have a great Father's Day (really – now that I have the great weekend!).
I say this because I inexplicably jumped into last weekend's column, getting a little ahead of myself, as reader and friend Kathy Bennett let me know that I had a week in advance – which was a first for this always late journalist. So, once again: Congratulations to all the dads, now that Father's Day is really here!