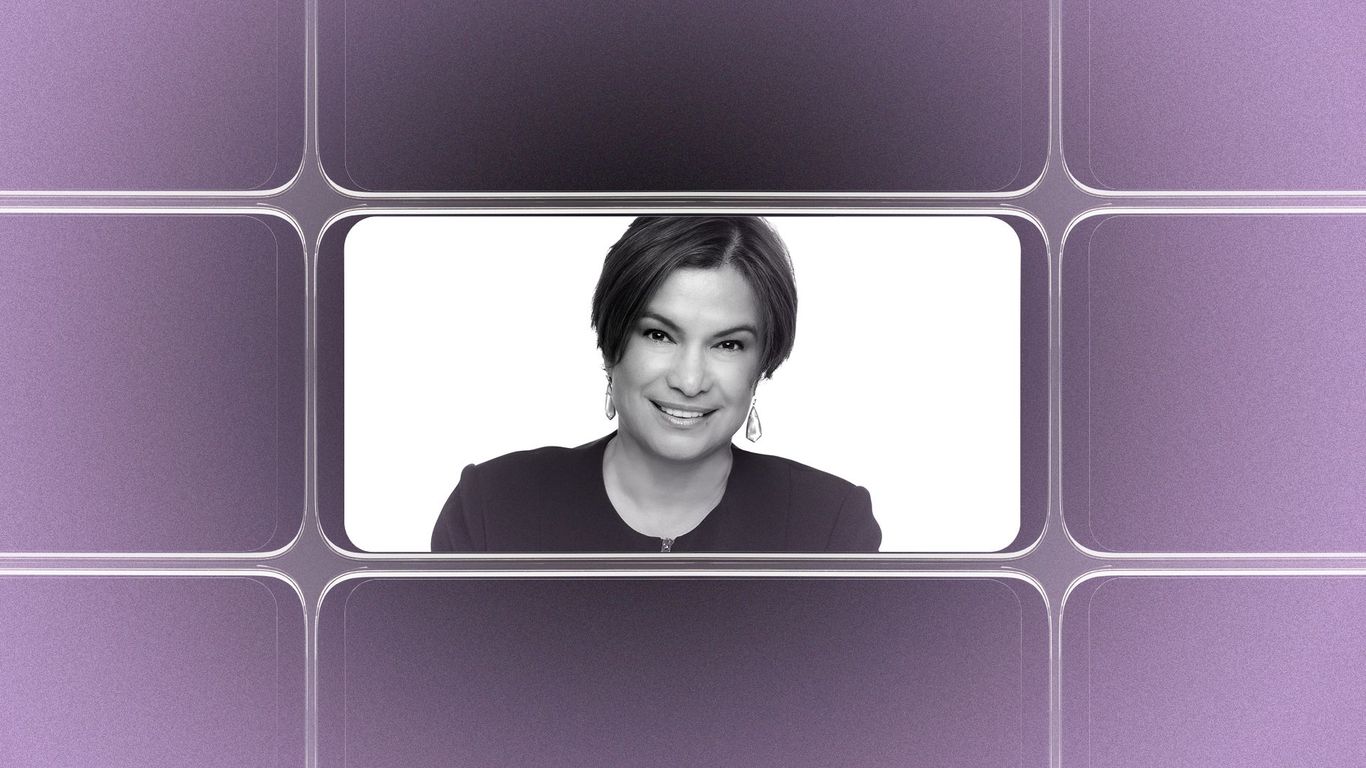 Screen time with Concilio CEO Florencia Velasco Fortner
Screen time with Concilio CEO Florencia Velasco Fortner
Florencia Velasco Fortner wants to see more philanthropic money going to Latino organizations, like The Concilio, the nonprofit she has run for 40 years.
"I want The Concilio to be a force not only for Hispanic families, but also for other Hispanic organizations," the CEO told Axios.
About 40% of Dallas County's population identifies as Hispanic or Latino, according to the latest U.S. census.
As part of our regular Screen Time feature, we'll take a look at how some of North Texas's most interesting people are interacting with tech.
This is how the Velasco Fortner clicks …
Device of your choice: iPhone
First tap of the day: "Check my texts. "
Unmissable news sources: "Every day I read The Dallas Morning News, and on Sunday I read The New York Times. I'm from the old school because I really like the good old-fashioned newspaper. "
In rotation : "In Spanish, I listen to Salsa, Mariachi and Latin Pop. In English, my tastes are also quite eclectic. My playlist contains hip hop (J. Cole, Ludacris, Tupac, etc), pop and classic rock. Most of the songs you will find in my playlist are classic rock like CCR, The Doors, Queen and Joe Walsh. I love it, I love the music! "
Podcast of your choice: NPR's "Up First"
Most used application: "I hate to admit that my most used app is Fitbit. I'm obsessed with tracking my sleep, steps, exercise, etc."
Reading list: "I'm finishing 'Team of Rivals' by Doris Kearns Goodwin. Next on my list is 'The Brothers Karamazov' by Fyodor Dostoyevsky."
To know someone should we speak for our next Screen Time? Reach out to [email protected] and tell us who.
??
Support local journalism by becoming a member.
Learn more
Following Dallas stories
No story could be found
Get a free daily recap of the most important news in your backyard with Axios Dallas.
??
Support local journalism by becoming a member.
Learn more