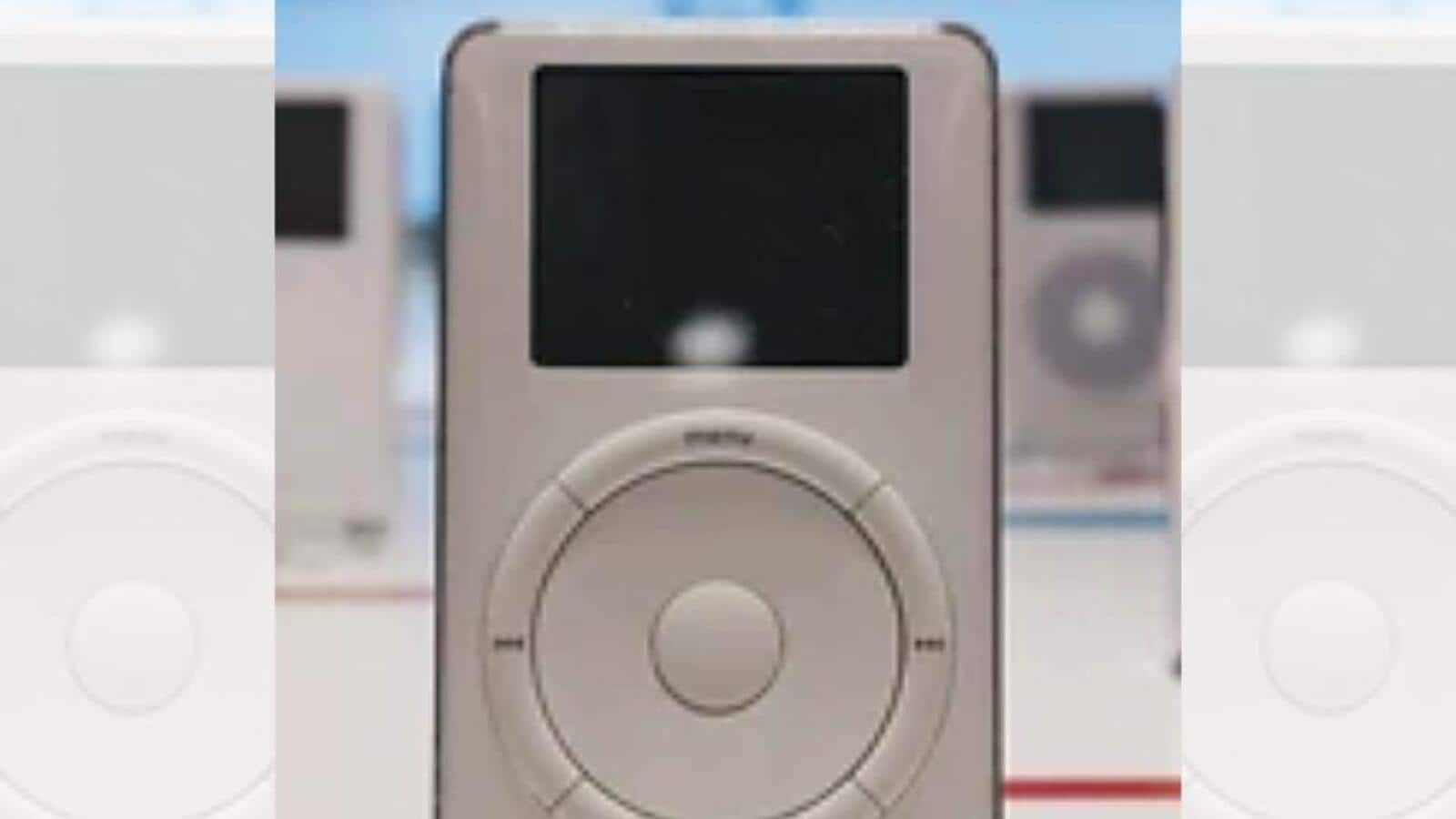 Salim Merchant Guest Column: In Memory of the iPod
I've always been an Apple user and got the iPod soon after it came out in India in 2001. I had one of the early models, the one with a dial and buttons, no big screen .
It was so new to own music digitally in a device. I remember the first feature I fell in love with – something I miss in other devices today: you just plugged your iPod into your system and all the music from your laptop/computer (on the 'epoch) synchronized and recorded itself automatically in your Ipod.
Looking back
Before the iPod, I had owned a Walkman for five to six years. I remember dropping it many times, after which I switched to Discman. But even after many switched to listening to music on their phones through apps, I stuck with the iPod. I never felt the need to upgrade even though I monitor technology and update my phone once every three years. A lot of my unreleased music was also recorded on the iPod. It was almost like carrying around a hard drive with all my music on it.
When I heard that Apple was planning to stop making iPods, I dug up mine. It wasn't hard to find: I used it until recently.
I loved the dial – the soft clicks and feel of it. When the touchscreen version of iPod, called iTouch, was introduced in 2007, I was tempted to switch as I'm a tech geek, but I didn't like it. I like devices that combine analog and digital. It's a bit like picking up a book on Kindle, because you love the feel of it.
Playlists and apps
I attach myself to things with which I develop a personal connection. And my iPod has so many memories. Like my first backpacking trip to the Himalayas when I was in my mid-twenties. I remember it was out of battery and I was looking for a Mac to charge it.
Also, the iPod formed the basis of how music is consumed today. For example, creating playlists was a habit I picked up when I had the iPod at age 15. Additionally, the iPod has led to iTunes, and now the Apple Music app.
Six months ago, I needed to revisit one of my own compositions. I didn't have it anywhere but on my iPod, so I dug it up and found that 20 years later it was still working. I didn't plug in any headphones and switched to the year 2000, but copied the file and worked on it. The device works perfectly and is still reliable.
(As told to Karishma Kuenzang)
Salim Merchant, 48, is a music composer who has co-composed songs for movies like Race 3 (2018), Checkers against Ricky Bahl (2011), Baaja Baarat Group (2010) and Chak De! India (2007)
I Say Chaps is an occasional guest column that lets passionate and creative people have their say.
From HT Brunch, May 21, 2022
Follow us on twitter.com/HTBrunch
Join us at facebook.com/hindustantimesbrunch