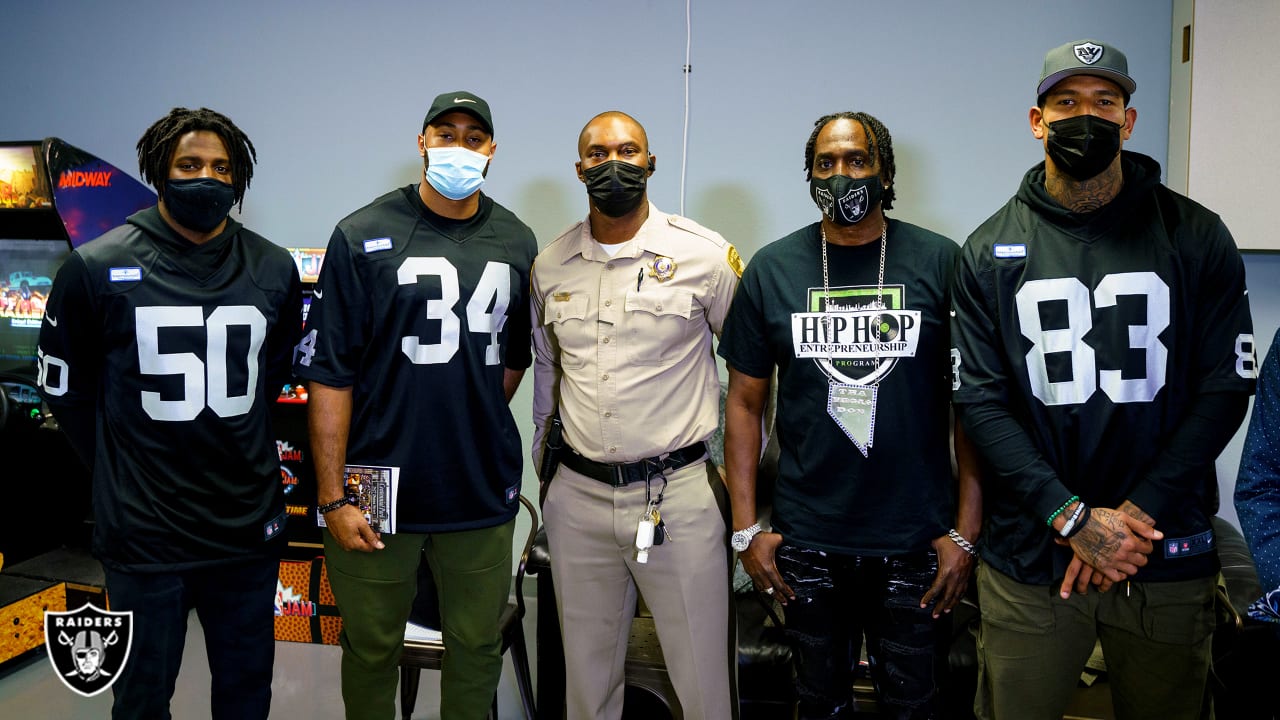 Raiders Engage With Young Las Vegas In Hip Hop & Entrepreneurship Workshop
HENDERSON, Nev. – Members of the Las Vegas Raiders spent their only day off this week chatting with young people across southern Nevada, connecting in common interests including music, sports, pop culture and character development during the " a Hip Hop & Entrepreneurship workshop.
Linebackers Nick Morrow and KJ Wright and tight end Darren Waller visited the after-school workshop which aims to motivate students to improve their attendance and academic performance through hip hop music. Waller was named the Silver & Black nominee yesterday for the Walter Payton NFL Man of the Year Award presented by Nationwide, one of the league's most prestigious honors which annually rewards an NFL player for community service activities exceptional off the field, as well as excellence on the field. The players also teamed up with workshop participants for a songwriting session.
This Hip Hop and Entrepreneurship workshop program is supported by the Raiders and the Las Vegas Metropolitan Police Department Foundation Community Policing Platform and offers mentoring and advocacy for students. The Las Vegas Metropolitan Police Department Foundation's Community Policing Platform received the 2020 Raiders Social Justice Grant to support community engagement programs such as Hip Hop & Entrepreneurship Workshops.