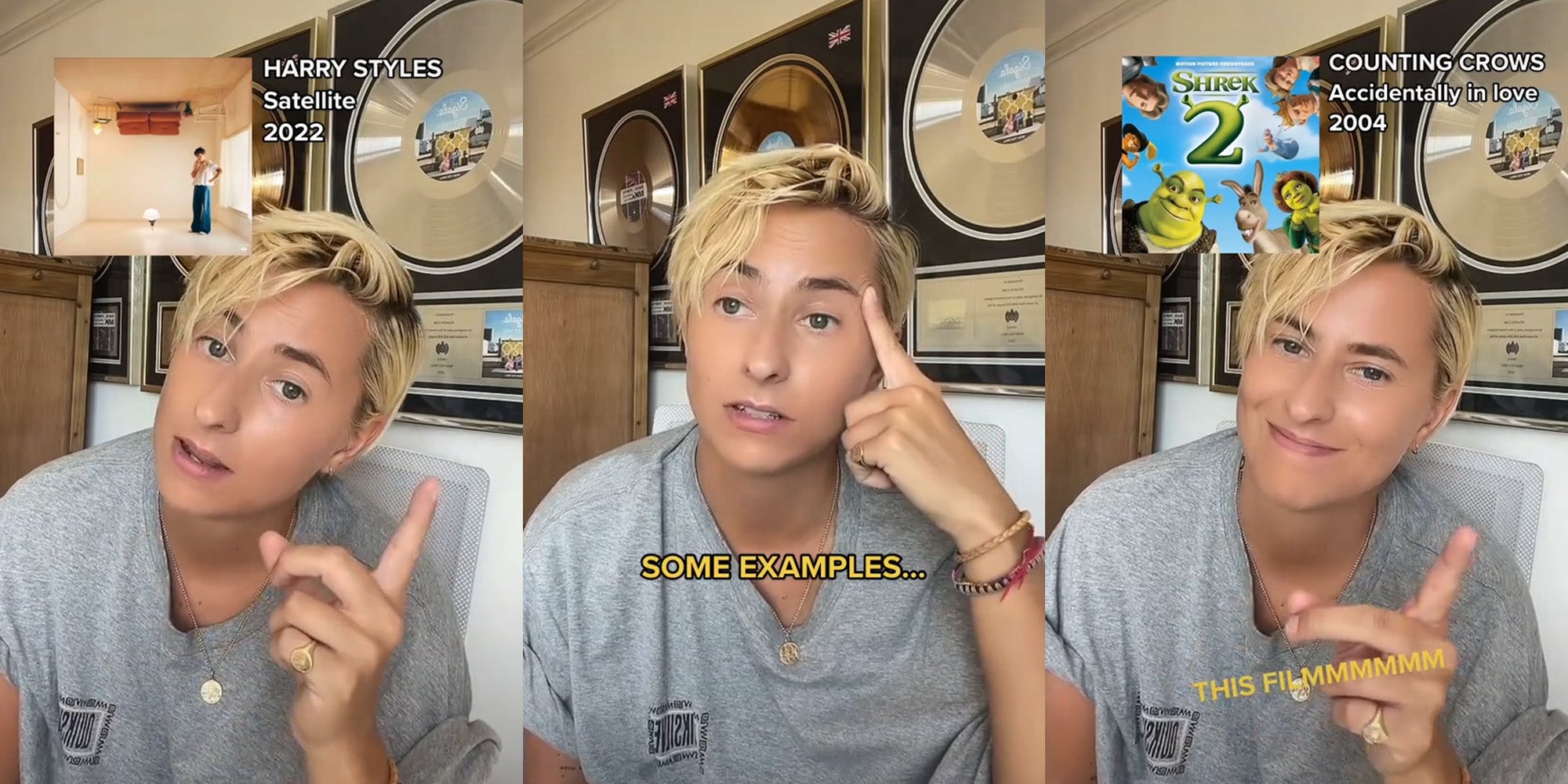 Music industry worker points out similarities in different songs and goes viral
A former music industry worker has gone viral on TikTok after pointing out similarities in different songs.
The video begins with a clip of a man asking, "Give me an example of how your job ruined your daily life." He then cuts to user @atlantacobb who says, "I worked in the music industry for about ten years, so now I can't listen to music properly."
The TikToker goes on to dive into how songs of today are very similar to songs of the past. One of the examples she uses is how Lizzo's new song "2 Be Loved" is very similar to Lady Gaga's "Perfect Illusion" from 2016.
"All I hear is Lady Gaga," she says of Lizzo's new song. "It goes on in my head all the time. It's so boring." She then goes on to provide more examples of recent songs and their eerily similar counterparts.
@atlantacobb PAUSING TRAVEL CONTENT FOR ONE TIME to show you how working in music has changed the way I listen to music. these are songs that sound the same. 🤯 an example of how my work has ruined everyday life #songsthatsoundthesame #lizzo #musicindustry #wlw #similarsongs stitch with @Barnard.co ♬ 2 Be Loved (Am I Ready) – Lizzo
The video has been viewed 1 million times since July 19. Many users agreed that the songs were very similar, and some felt that there was more originality in the music industry.
"I took a music theory class in college and the prof said there were almost no original chords left, everyone was reusing them," one person said.
"I don't work in music but it's the same," confirmed a second.
"I knew harry styles reminded me of something," wrote TikTok influencer Sterling Monètt.
Others commented that, like @atlantacobb, they also immediately think of a song's counterpart when they notice it sounds familiar.
"It happens to me all the time and it was never my job," one user shared. "I have a whole playlist of songs that I know have a lookalike."
"I've been able to do this with music all my life," said a second. "I actually find it fun, because then I can sing other songs over each other."
"THIS IS ALL I DO. My brain can't stop haha," wrote a third.
"Omg can you please do a series," another user asked.
At the request of the user, and because the first video gained popularity, @atlantacobb posted a second video of popular songs and their look-alikes, which has since received over 96,000 views.
@atlantacobb Responding to @victoria_isr due to a ridiculous number of requests, PART 2 of Songs That Sound The Same is NOW AVAILABLE. #songsthatsoundthesame #harrystyles #musicindustry #wlw #similarsongs @atlantacobb ♬ Late Night Talking – Harry Styles
The Daily Dot reached out to @atlantacobb for comment via a TikTok comment and direct message on Twitter. They did not immediately respond to request for comment.
---
today's best stories
*First published: July 23, 2022, 12:55 p.m. CDT
Melody Heald

Melody Heald is a cultural writer. Her work can be found in Glitter Magazine, BUST Magazine, and more.