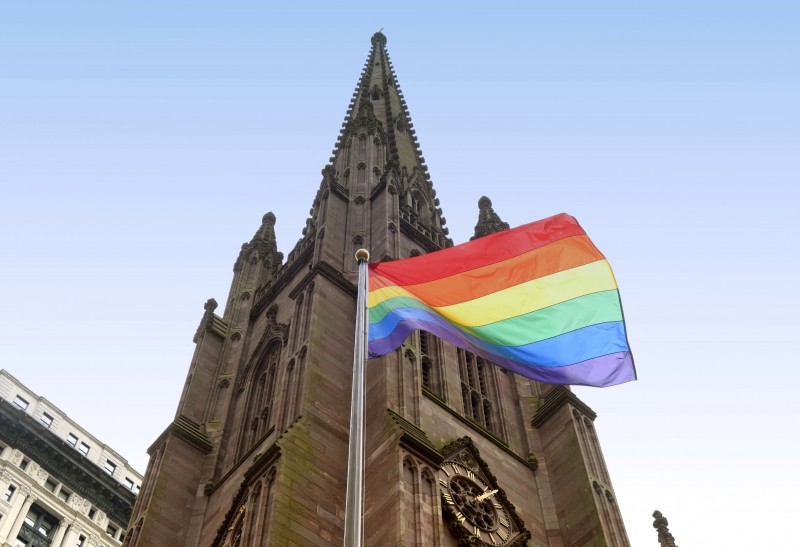 ! Murcia Today – Catholic Church in Spain condemns gay conversion therapy for the first time
However, the biggest supporter of "gay therapy", the ex-bishop who left with a Satanist, still receives a salary
At the 2021 Spanish Bishops' Conference, Church leaders said, "We do not endorse any conversion therapy … we have no authority to talk about therapy." This is the first such conviction, and comes the same week the Pope was castigated by right-wing Spanish politicians for apologizing for the role of the Church in evangelizing and violently conquering the Mexico.
The reason for the sudden resignation of Novell, who was reportedly offered an exorcism by the Pope himself but refused it, is still shrouded in mystery, but Church spokesman Luis Argüello suggested during of the conference that it might have something to do with "a crisis of faith, affection, or ministry" in relation to gay conversion therapy. At the same time, he confirmed that as Novell is still Bishop Emeritus and has yet to secure secularization, the Church continues to send him his salary.
The Catholic Church on abortion and child abuse
Meanwhile, the Church took the opportunity to address other issues such as the abortion and sexual abuse scandals. Reiterating their opposition to abortion following new plans to make abortion accessible to 16 and 17 year olds and calls to make prayer outside abortion clinics illegal, Fr Argüello said he was "worrying that the interruption of a life is seen as progress, and that it is not seen as conservative, but ultra-conservative, to oppose abortion, and that it is ultra -progressist to defend the wolf, or the green crest, or the stork eggs, whose nests cannot be dismantled because they are a protected species How can human life not be considered a protected species?
Finally, when asked about the case of the late songwriter, Father Cesáreo Gabaráin, who was accused of pedophilia, and the possibility of banning his chants at Mass, Father Argüello called it a "typical condemnation of the medieval times… It would be nice if we could make a distinction: to say that the musical work of this person is marred by what he could say or do seems exaggerated to me. His songs should be appreciated for their musical quality, for what they can say or mean.
Image: Archives