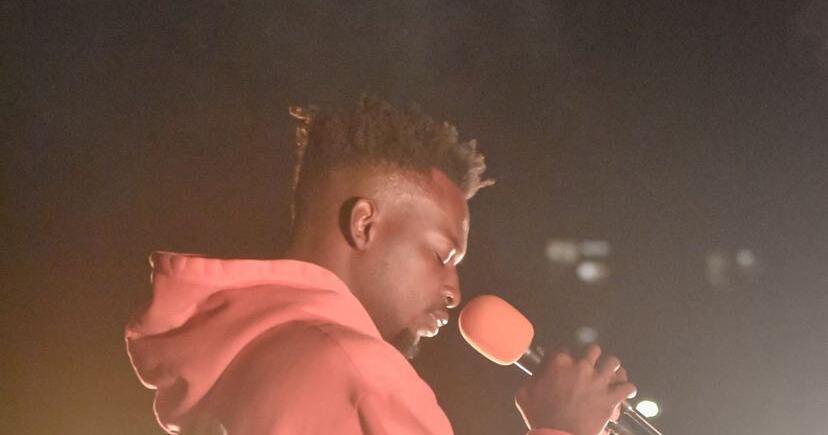 Former Hokie Hoops player turns to hip-hop (copy) | Z-not-digital
[ad_1]
RICKY SURUM Special at the Roanoke Times

"Rap or Go to the League" is a song by 2 Chainz. It could also be a chapter in Jonathan Kabongo's life.
Virginia Tech student Kabongo came to Blacksburg to play basketball, and the Toronto, Canada native believed the NBA was his destiny. The 6-foot-4 goalkeeper of Congolese descent has also been a bright light on the Hokies basketball team, a keeper who has played 21 games in his freshman year.
A hip injury cut this dream short. But he had another in his back pocket. Kabongo has always had a love for music, and as he grew older his passion grew as well.
"It ended up becoming something as serious as basketball," Kabongo said in a recent interview. "Even though basketball took the lead, I was able to take my free time to make music, write songs. I never thought it would be something that would become my main career.
Leaving the hoop at 21 taught him a lot about himself and got him to take a different photo. Kabongo is pursuing graduate studies in English after obtaining a bachelor's degree in creative writing. He hopes to be successful in his music career, but his larger goal is to give back. He hopes to teach young artists to flourish in the world of music, through lyricism.
On October 21, Kabongo hosted a writing workshop for VTDITC – Digging in The Crates: Hip Hop Studies at Virginia Tech, in which he discussed the fundamentals of lyricism and explained the underlying meaning of his album, " How much time do you have? "The next night he performed the album at VT Spark's Rocktober Fest, held at the Lancaster House YMCA of Virginia Tech. Go to this story on roanoke.com/entertainment/music to see and hear the performance.
[ad_2]