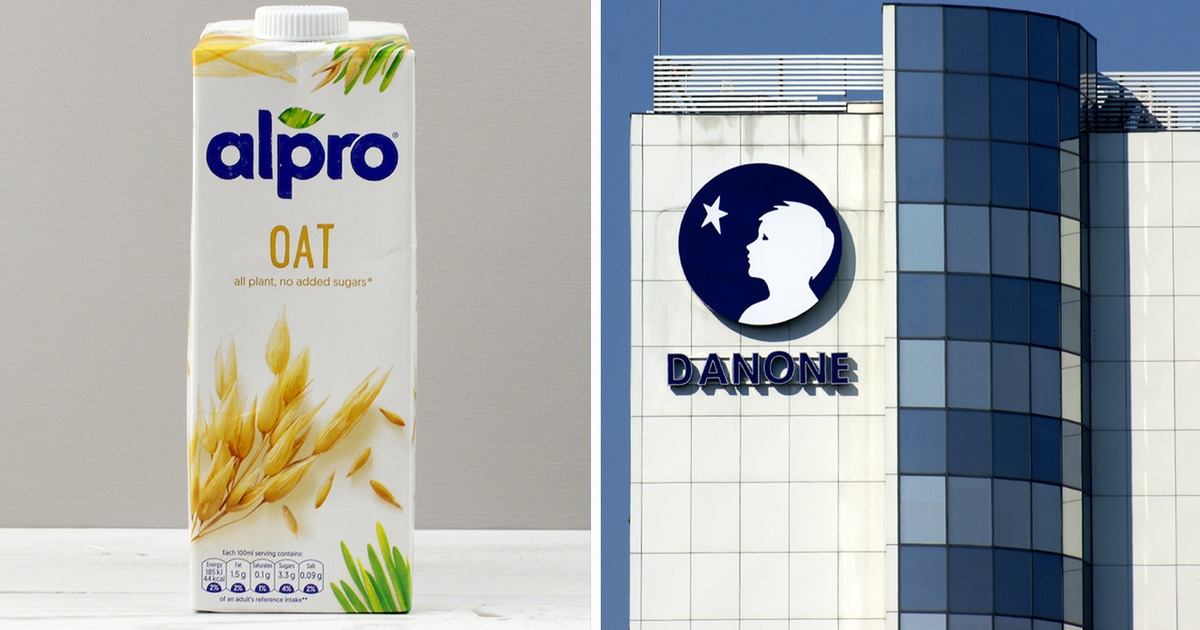 Danone invests $ 49 million to convert a French dairy plant into an oat milk plant
The multinational brand Danone is transforming one of its French dairy production facilities into an oat milk factory focused on the production of items under its Alpro brand. Danone is investing $ 49 million in the transition of its Villecomtal-sur-Arros plant by fall 2022 in anticipation of continued growth in demand for dairy-free products.
"We are observing the interest of consumers in [products], which are a simple solution for those who want a more varied and diversified diet ", François Eyraud, General Manager of Danone Products, France, noted in a report.
In 2016, Danone announced its $ 12.5 billion acquisition of WhiteWave Foods, parent company of vegan brands Silk, So Delicious, Vega and Alpro. The deal quickly generated a peak profit for Danone of $ 760 million by its third quarter in 2017. Danone is currently working to perfect vegan dairy products under what it calls its' plant-based platform. 2.0 "and will present new products Silk NextMilk and So Delicious Wondermilk in the United States and Alpro Not Milk in Europe.
Danone switches from dairy products to oat milk
By 2025, Danone aims to increase its global plant-based sales to $ 6.1 billion. In addition to its acquisition of WhiteWave, Danone launched its own vegan products and brands. In 2018, the Paris-based company added the Good Plants line of vegan almond milk yogurts under its popular Light & Fit brand in four low-sugar flavors: Lemon Meringue, Chocolate Coconut, Strawberry and Vanilla. In 2019, Danone also added a coconut milk-based version of its popular Oikos yogurt.
To accelerate its growth in the dairy-free category, Danone acquired the US company Earth Island in February for an undisclosed amount. The deal gives Danone control of Earth Island's Follow Your Heart (FYH) brand, a pioneer in vegan food best known for its egg-free Vegenaise condiment. Since the deal, FYH has expanded its presence with the launch of new products, including SuperMac, its first vegan macaroni and cheese line currently rolling out in Whole Foods stores nationwide.
Dairy giants embrace vegan alternatives
In addition to Danone, other companies formerly known for their dairy products are turning to plants to adapt to their times. The French company Bel Group, which owns brands such as Laughing Cow, BabyBel and Boursin, is working to release dairy-free versions of its iconic cheeses. Last year, the brand also collaborated with FYH to release its first vegan cheese: Boursin Dairy-Free Cheese Spread Alternative in Garlic & Herbs.
In March, the Bel Group also launched the new brand of vegan Nurishh cheese in six flavors and two formats: slices of mozzarella, provolone and cheddar and mozzarella, cheddar and shredded mozzarella / cheddar mix. By the end of the year, the Bel Group aims to launch a vegan version of its popular red wax-wrapped BabyBel cheeses with dairy-free laughing cow quarters also in the making.
Like Danone, other brands known for their dairy products are seeing the huge opportunity in oat milk and are diversifying their portfolios accordingly. In 2019, Perry's Ice Cream, which has been around since 1918, introduced Perry's Oats Cream, its first vegan ice cream made with oat milk in seven flavors such as Apple Strudel, Oat Latte and Peanut Butter Coffee Cake.
This year, the Canadian brand Purity Dairy, which has been in the animal milk business for over 75 years, launched a vegetable milk made from oats and barely supplied by Prince Edward Island (PEI) Brewing Company. Baskin-Robbins also took an interest in oats with the launch of Non-Dairy Strawberry Streusel, its (vegan) flavor of the month in May 2021. This launch marked the first time that a national ice cream chain has added oat milk ice cream on its menu. .
To learn more about the growing appeal of vegan milk, read:
Gordon Ramsay is the face of the new vegan oat milk campaign
Consumers Continue to Replace Dairy Products with Vegan Milk, USDA Says
Can vegan milk be better? Danone thinks it is possible.