Conversion of a warehouse into an OK'd For… museum | New Haven Independent
A local artist and historian with a talent for finding lost artifacts has won city approval to convert a former Hamilton Street warehouse into his next conservation space for Elm City ephemera.
The New Haven City Plan Commission voted unanimously at its final Zoom meeting Wednesday night to grant Robert Greenberg, who founded the nonprofit Lost in New Haven Inc., approval of the site plan as he seeks to turn an industrial property at 80 Hamilton St. into a museum and event hall.
Local land use commissioners voted unanimously in favor of Greenberg's nonprofit site plan application for the ​"change of use of an existing vacant industrial building into a museum, with associated site improvements in an industrial area, to quote directly from the agenda of the City Plan Commission.
On Wednesday, city planner Esther Rose-Wilen reported that Greenberg's project proposal had gone through a technical review with city staff, but ​"only needed one exam session because the candidate was so responsive to feedback. »
The now approved site plan application indicates that the construction work required to convert this space into a museum is ​"limited to the installation of underground rainwater management and the delineation of existing parking lots. Greenberg has also previously painted the exterior of the building black.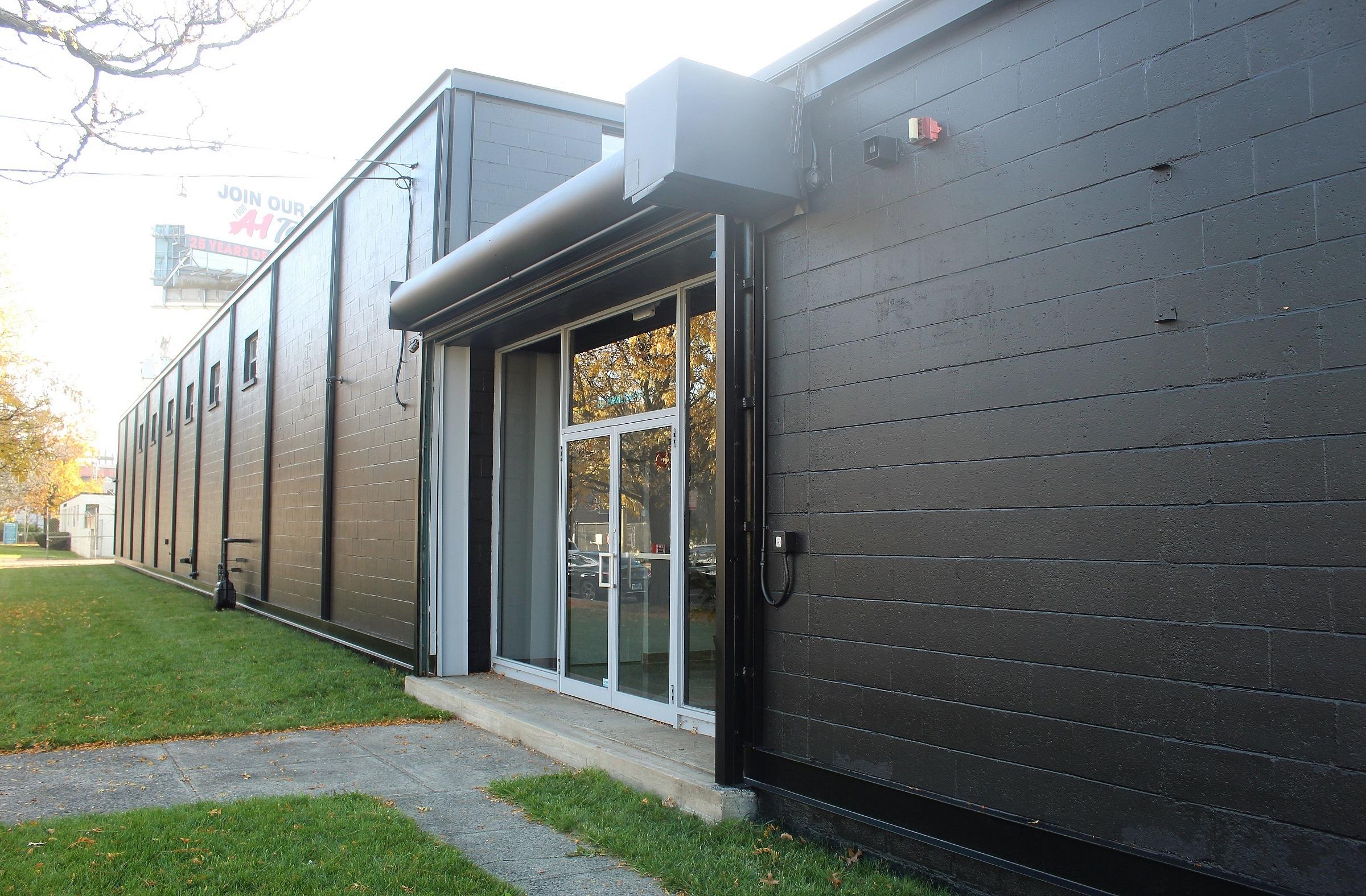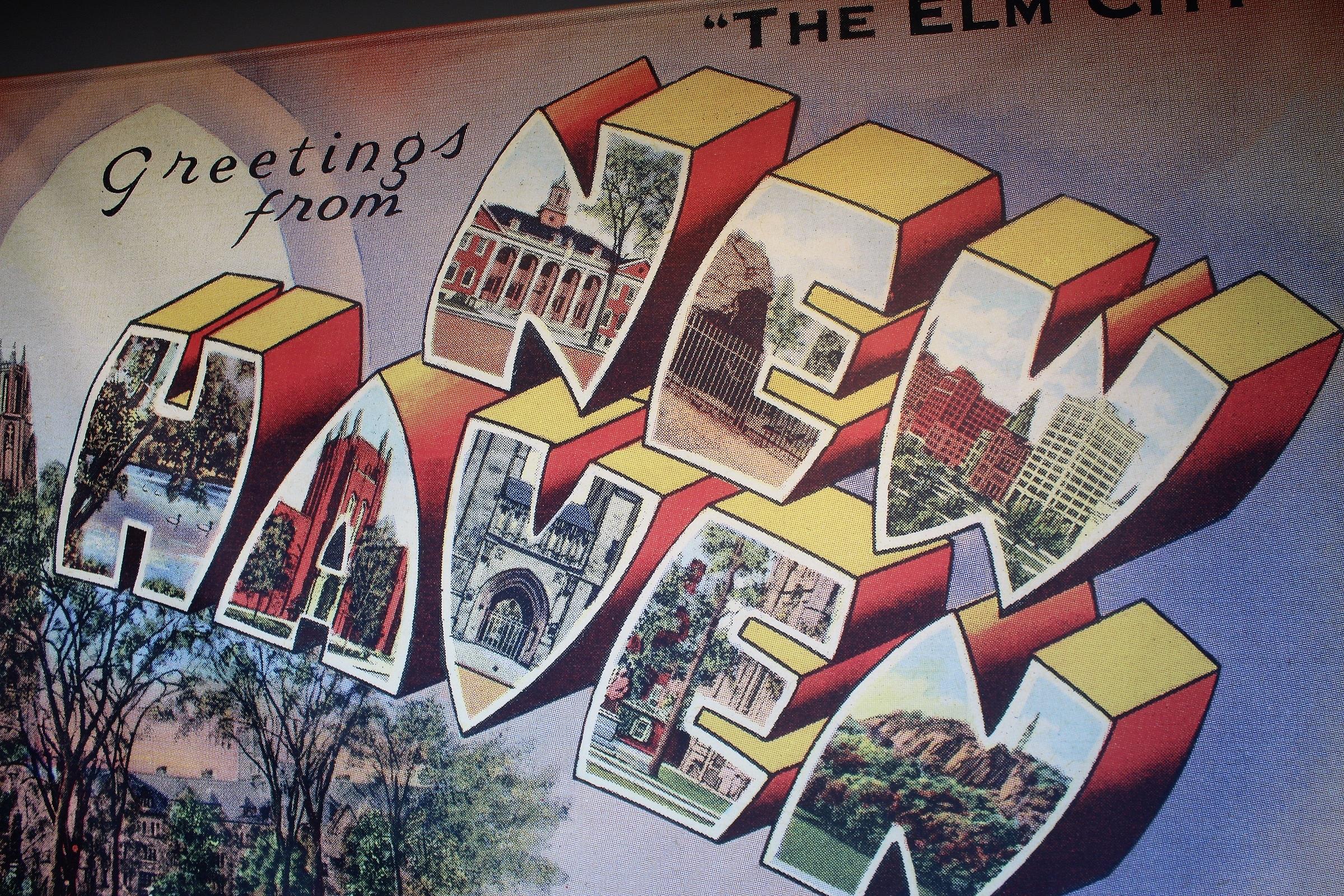 When officially opened, this will be the third space occupied by Greenberg and his collection of New Haven memorabilia and artifacts. This collection was originally at Crown Street's ACME Furniture building, which his grandfather founded in 1912 after immigrating to the United States from the border of Poland and Russia. (This store subsequently closed and will soon be eco apartments.)
Following a lease termination at Lost in New Haven, Grand Avenue's newest home, Greenberg said of his Wednesday night win that ​"the hurdle I overcame was significant and I appreciate the green lights they gave me.
"I overcame another obstacle and we will continue to do so ​'until we get to the finish line," he continued. However, he added, his plan to preserve New Haven's history will likely always be changing and updating and, at least in a design sense, ​"ever be done.
Greenberg continues to add to his collection of New Haven treasures, which currently includes items ranging from Cutler's old record store sign to Church Street World War I military recruitment posters to relics from the old compound. Bigelow Boiler Factory, now largely demolished, to Sally's Pizza Boxes. , Bradley Smith Co. lollipop boxes, New Haven Nighthawks hockey pucks, late 19th century porcelain teacups, and early 20th century New Haven police photographs.
"Personally, I think Hamilton is spot on, it's the perfect place," Greenberg said of his new property, which his nonprofit bought for $1 million in August through loans. from a few different donors. ​"From Fair Haven to Wooster Square to Long Wharf there are great walking tours," he said. ​"It's a perfect place for bike rides," he added, noting that the property will have at least eight spaces for bicycle parking. And another important benefit, Greenberg noted, is that easy bus access to the Hamilton site can encourage and facilitate student visits.
An alumnus of New Haven Schools himself, Greenberg said involving young people in New Haven's history is one of his main goals. He said his affinity for collecting and studying physical pieces of New Havens' past began when he accompanied his grandfather Simon Evans to flea markets and festivals. There, Evans often set up his own exhibits of artifacts with the aim of ​"conversation and memory," recalls Greenberg.
"I helped him settle in, without understanding what I was seeing," he recalls. ​"But I remember seeing people with tears in their eyes,' he said, as passers-by considered the impacts of urban renewal on their community just by looking at a pile of old signage or remnants of homes. bulldozed.
Today, it's more often adults than children, Greenberg added, who struggle to understand and categorize Greenberg's unusual and difficult-to-label collection of odds and ends.
During Wednesday's discussion at the City Plan Commission meeting, Chairman Leslie Radcliffe asked for clarification on this issue: ​"What kind of museum is it? she asked.
"It's an eclectic collection of New Haven history, if you will," Greenberg project engineer Marcus Pottuck explained.
A description of some of the very first elevators installed in New Haven and old rock n' roll memorabilia from the city's concert halls that will be on display in the upcoming museum was more than enough to get the commissioners on board.
"I think a museum that highlights some of the city's industrial pasts," said Commissioner Adam Marchand, ​"looks really wonderful.
"I've lived in New Haven for quite a long time," Radcliffe added, ​"But I'm sure there were things that were there before me.
Greenberg said he hopes his Hamilton Street space will serve as a ​"great hub for tourism." Those who visit his space, he said, whether foreigners or students of the city, will be informed by Greenberg, an unofficial community liaison, of their next trip – whether museums, historical sites or archaeological excavations – in the city. to learn more about New Haven.
"It will be a magical place for New Haven," he said.