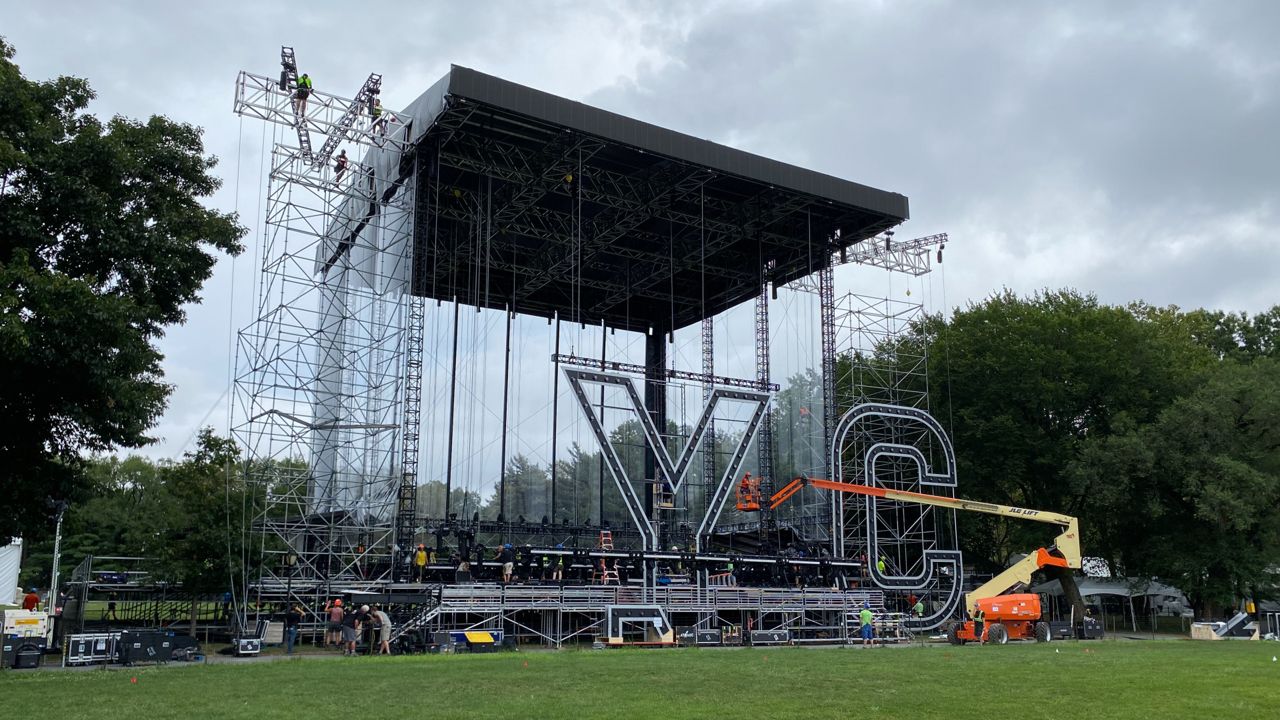 Central Park gears up for big reunion concert in New York
It's been a week of music and celebration across the city with NYC Homecoming Week in full swing, but it will culminate in one of the world's most iconic public spaces on Saturday.
Preparations are underway on the Great Lawn of Central Park for "We Love NYC: The Homecoming Concert", a star-studded event starring Bruce Springsteen, Queens natives Paul Simon and LL Cool J and Jennifer Hudson, Barry Manilow of Brooklyn , Patti Smith and Italian tenor Andrea Bocelli.
Central Park Conservancy President and CEO Betsy Smith said it was a complicated process to turn the Great Lawn and its ball fields into a venue for a paid concert for 60,000 people. It takes a few weeks for everything to happen.
"The moment you bring the stage up and load it up, set it up and protect the property, set up the barricades and it goes down faster than it goes up," Smith said.
Smith says there are still various security protocols in place to keep people safe. At a time when cases are on the rise due to the delta variant of the virus, all participants should be vaccinated against COVID-19.
"They must show proof of vaccination when presenting their ticket," said Smith, who added that they are helped by the fact that this is an outdoor concert as opposed to an outdoor event. room.
In addition to the safety of visitors, the Conservancy also takes care of the Great Lawn itself and the surrounding areas. Lawn maintenance manager Zack Holm said heavy light and sound equipment is placed on the inner fields of the ball fields, plywood laid on the grass so that tractors can roll off the trails .
"The tractors we drive can run on the grass, it's just that we go to the same spot a few times, which helps spread the wear a bit more," Holm explained.
Probably no one is more excited about the big show than legendary music industry executive Clive Davis, a New York native who grew up in Crown Heights and produced the show with Live Nation.
He said it all started with a call from the mayor. Davis said he answered yes immediately and asked many artists he has worked with over the years.
"I wanted and chose the real deal, these artists who can really stir your soul, and that's the goal, I'm not going to hype, that speaks for itself," said Davis, who added that he hopes those attending the show will have a transporting musical experience. "There is nothing like music to inspire, to affect, to really penetrate the soul," Davis said.
Find out more about the concert at here.